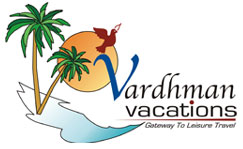 Hotels in Badrinath exude serenity which they have inherited from the sacred city itself. Badrinath is one of the holiest pilgrimage sites for Hindus and millions of devotees since time immemorial have been traveling to the place to bow to their deity. Badrinath hotels are thus strategically constructed to maintain the sanctity of the holy town and thus offer traditional hospitality to appease their guests. While devotees travel from far and wide to the town in quest of spiritual awakening they desire an immaculate lodging option with decent food and comfortable settings and these hotels in Badrinath deliver them just that.
Featured Badrinath hotels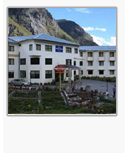 Sarovar Portico Badrinath, located amid the snow capped gigantic Himalayas with gushing white waters, provides a magnificent view of the Temple and the valley.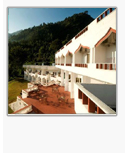 When one thinks of the Garhwal Mountains, visions of waterfalls, gushing streams, rivers, lakes, vast expanses of wilderness, and stellar mountain......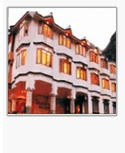 Hotel Narayan Palace is located near the Badrinath temple. There are many other temples too which are near the hotel. The hotel offers all the necessary facilities.....